I'd love to talk to you about your wedding
After another week of incessant rain, I was so relieved that the sun came out and Suzy and Grant could get married outside in the gorgeous grounds of the Albright Hussey Hotel. Having seen Suzy in bridesmaid action for both Fi and Vicky, I knew she was going to be...
read more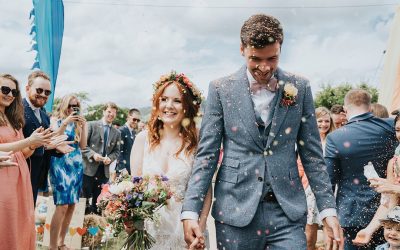 When I arrived at Barnutopia on Saturday morning the entire glamping site was filled with a team of helpers adding the finishing touches to Milly and Mike's colourful festival feel wedding.  I knew it was going to be a super chilled day when Mike casually reminded...
read more