Indie Supplier Love // Paisley Flour Wedding Catering
Our hunt for wedding caterers didn't get off to a great start. I had my little heart set on a Mexican street food truck. As I'm a Mexican food addict and could quite happily munch my way through a mountain of tacos every single day.
I must have contacted every Mexican street food vendor in the UK only to be told that:
A.) they were already booked
B.) Powys was too far to travel
or, C.) they were already booked, and even if they were available Powys would be too far to travel. Ugh!
We did manage to find a traditional wedding caterer who offered to provide a Mexican buffet, but on viewing the menu both James and I were left feeling a little flat. We agreed that we would rather compromise on our theme rather than compromise on the quality of the food.
The panic was starting to set it when I found Paisley Flour through the NCASS website. The second I saw Paisley Flour's Facebook page I knew that we had to book Emma.  We're so happy that we did as she was A.M.A.Z.I.N.G!  She took our very vague direction of "we really wanted street food, but we love the look of your brioche bar// meat platter// big pan" and came up with a cohesive menu that was not only delicious but looked divine.  We've been to a LOT of weddings and we've never seen a better spread.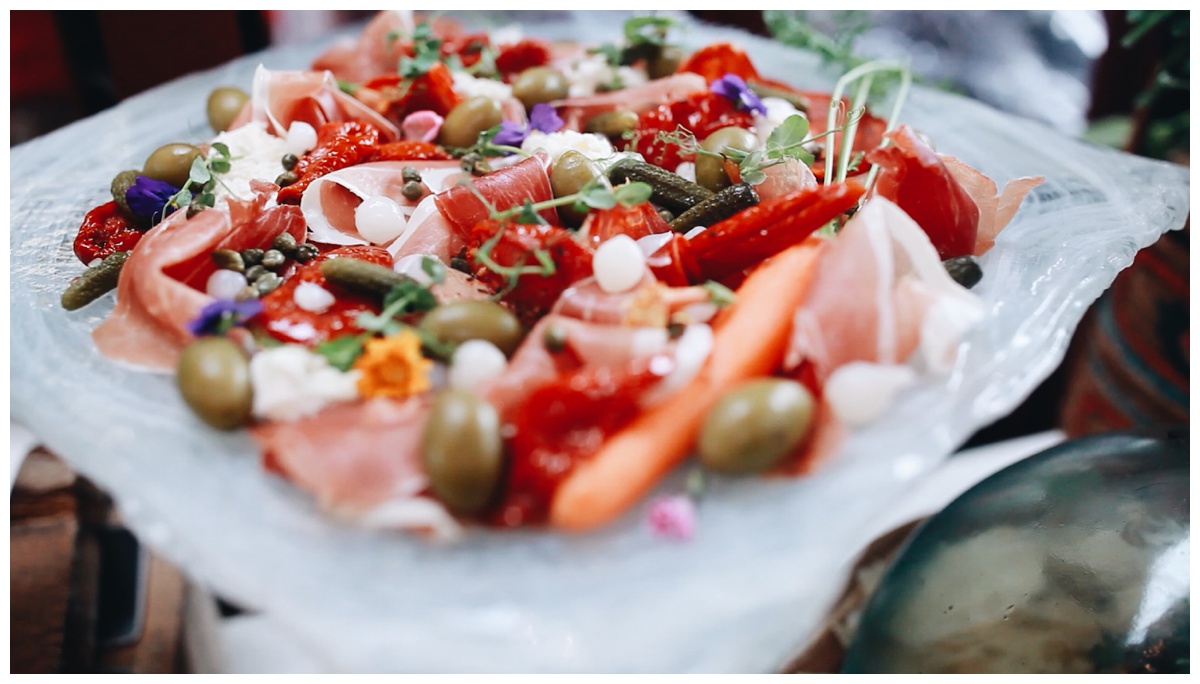 Image by Costa Sister Productions
Image by Costa Sister Productions
Image by Lauren Scotti Photography
Image by Lauren Scotti Photography
The thing we loved the most about Paisley Flour was the attention to detail. Not only in the food styling but in the service. Emma and her team even spotted that James and I had been taken outside for portraits, so they made us our very own mini platter and laid it out on our table.
If you're in need of a Midlands based caterer then do check them out.
Also, if you are a supplier and you would like to be featured then please get in touch.